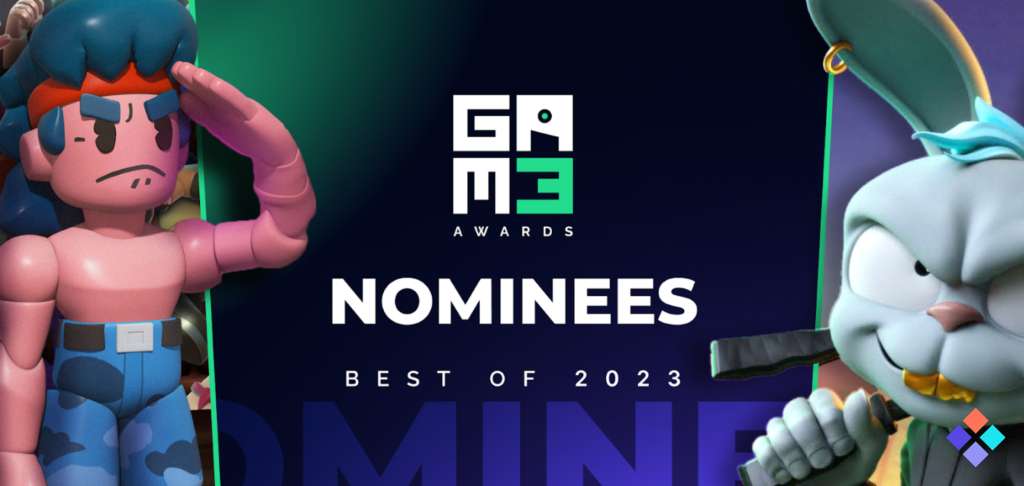 Regarding who's crowned the winner, the jury — consisting of more than 70 leaders and influential figures from both Web2 and Web3 powerhouses like Microsoft, Amazon, Polygon Labs, and Ronin — is involved in 90% of the decision-making process.
So far, in their books, Wildcard, Big Time, Parallel, NFL Rivals, and Deadrop rank the highest, with five nominations each. Notably, MetalCore and Illuvium are trailing slightly behind, and the top five blockchain networks in the final shortlist are Polygon, Immutable X, Ethereum, Avalanche and Arbitrum. 
Starting today, the public can get involved by voting for their favorite Web3 games to stir the outcome of the big finale by 10%. Differently, however, the 'Best Content Creator' and 'People's Choice Award' entirely rely on community votes — already amassing more than 50,000 votes as a consequence.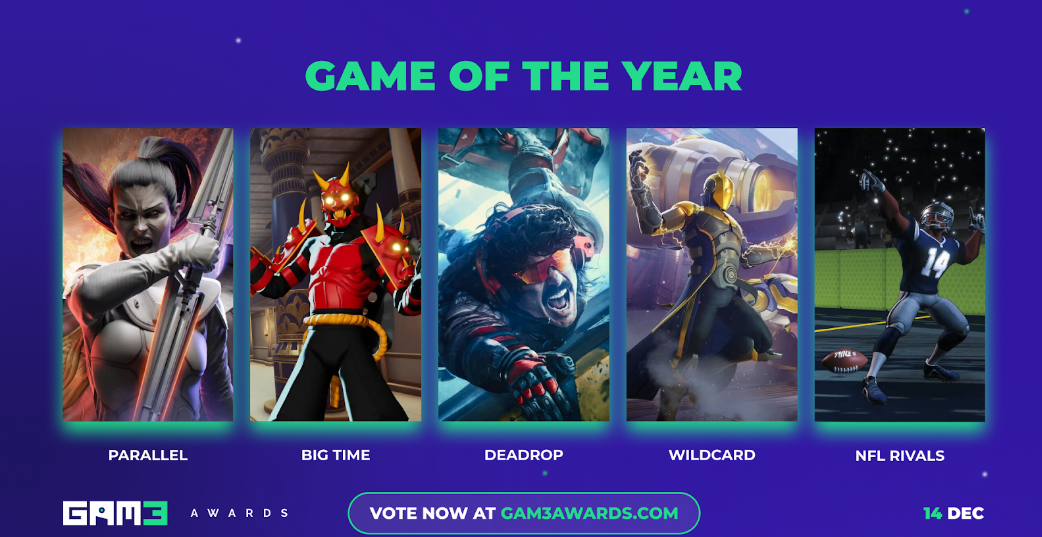 New Gaming Engagements and Rewards 
Owing to the event being organized by GAMES.GG and Magic Eden, endowed by AD Gaming and having significant backing from Amazon, Ultra, Blockchain Gaming Alliance, Aethir, Naavik and Horizon, among others, this year's winners can anticipate winning significant rewards: cash grants, sponsored tournaments, technology service credits, cloud gaming capabilities, marketing support, and more.
Furthermore, GAM3 Awards 2023 goes beyond just rewarding Web3 games for their significance; it's also rewarding members, voters, and viewers for their active engagement. For voters, Magic Eden is gearing up to host a special edition free mint, which grants early access to gaming raffles, exclusive quests, and future mints. The community can also win from a prize pool worth around $100,000, consisting of early access passes, in-game items, gaming consoles, and more. 
When tuning into the final GAM3 Awards — available on YouTube, Twitch and X — watchers can also anticipate thrilling exclusive trailers and gameplay premiers from top-notch gaming titles like Star Atlas and The Unioverse. So, don't miss out! 
Vote for your favorite Web3 game >> Here
Want more? Connect with NFT Plazas
Join the Weekly Newsletter
Follow us on Twitter
Like us on Facebook
Follow us on Instagram
*All investment/financial opinions expressed by NFT Plazas are from the personal research and experience of our site moderators and are intended as educational material only. Individuals are required to fully research any product prior to making any kind of investment.